to the 2020 Change the game cohort
Chaya Bharath
I am a pro-choice democrat living in Tarrant County, TX seeking to get trained on the power of data in campaigning. I have a passion to work with democratic candidates to get them elected. I have been supporting issues related to women and children all my life. Helping progressive women get elected to local, state, and federal offices is critical to bring about change in these areas. Such change will help move the conversation on women's issues, health care, and access to public schools to the top of the agenda.
Chandler Cooks
I am a Program Analyst with MPower360 who specializes in data analysis and project management. A strong believer in the power of advocacy, I know the driving force for social justice and equality is civic engagement and active political participation.

I am an alumnus of Grambling State University, where I earned my B.A. I'm Criminal Justice and Political Science. In college, I founded the Speech and Debate Association; the university's first debate team. Outside of work I enjoy reading and visiting art exhibitions.
Corinne Greenblatt
Originally from Durham NC, Corinne Greenblatt recently graduated from Barnard College with a degree in Mathematics-Statistics and a minor in Education Studies. Over the past few years, she has developed a strong interest in critical quantitative research. Corinne brings a strong background in education, with a particular interest in education statistics. Assisting peers with quantitative data analysis at Barnard's Empirical Reasoning Center during her senior year cemented her interest in working as a data practitioner in a fast-paced environment. Her primary entry point into politics during college has been through campus organizing. She is excited to learn more about the analytical tools that drive progressive organizations.
Matt Ranalletta
Matt is a nine-year veteran of political campaigns and issue advocacy organizations, including Obama 2012, Organizing for Action, NextGen America, Need to Impeach, and Tom Steyer 2020. Having previously focused on digital strategy and project/product management, he's excited to learn data tools and programming languages to better help Democrats win elected office in 2020 and beyond.
Shawn Duncan
Shawn received her A.A in creative writing at Miami-Dade College. She currently has 5 years of administrative experience ranging from the college advising office to the school board, boards member's office. She has 2 years of experience planning campaign-based events such as GOTV and statewide convenings. Shawn is the office manager for New Florida Majority, in this role she supports the organizing team and data team with project management. New Florida Majority has expanded her interest in running data-based campaigns, she aspires to return to Miami Dade College to pursue a career in data analytics. On her time off she enjoys video games, being a foodie with her grandma, and watching make up tutorials.
Erin Quinnan
Erin became involved with campaigns in 2016 while studying computer science in college. After her first cycle with the Clinton campaign in New Hampshire, she was hooked on campaign life. Now, after four cycles of campaign experience primarily in field, she hopes to combine her love of campaigns with her love of data and coding to join a progressive data team this cycle.
Mary Kubinski
Mary is joining the Change the Game Data Academy from Elmira, NY. She has previously worked as a grassroots community organizer in the Finger Lakes region of NY. Most recently, Mary finished service as an education volunteer with Peace Corps Thailand. This August, Mary will begin a MS in Public Policy and Management at Carnegie Mellon University. Mary has a BA from Hobart and William Smith Colleges in Political Science and Public Policy Studies. Mary enjoys running, cooking for her family, and learning new things.
Christopher Luis Robles
Christopher Robles is a local electoral and political organizer, and a graduate of the University of Texas at Dallas. Born in New York City and raised in San Juan, Puerto Rico, Chris has worked on a few campaigns with a focus on Latinx outreach and grassroots mobilization. Most recently, he was a field and community organizer for the Elizabeth Warren for President campaign. Going forward, Chris is focused on increasing Latinx political power through data based approaches and mobilizing young voters in the US to help create a more equitable and just nation. When he's not working, Chris can be found at the Alamo Drafthouse (at least pre-covid) or rearranging furniture.
Daniel Garcia
Daniel was born in Medellin, Colombia, moved to the United States at the age of 8 and grew up in Miami Florida. He went to college in Chicago, Illinois where he graduated with a degree in Material Science and Engineering and a minor in Psychology in 2012 from the Illinois Institute of Technology. He was introduced to community organizing working with the Immigrant Youth Justice League, an undocumented led organization where he was an organizer. He joined the New Florida Majority in 2016 as a quality control coordinator, he has worked on more than 10 campaign which has registered more than 150,000 voters as a field coordinator, field manager and now its Senior Quality Control Program Manager. He manages a team of quality control coordinators across 6 counties and looks for new tools that will help improve the efficiency at which campaigns work in ensuring that marginalized communities of color have a voice in all elections. Daniel became a father in 2018 and has gained new aim to improve the future for his son. In 2020 he became a US Citizen and was finally able to register and vote for the first time in March 2020.
Christine Amuzie
With extensive experience devising creative and novel problem-solving strategies for healthcare data, Christine Amuzie is interested in transferring these skills to the political sphere. She is a motivated, team-oriented, and responsible biomedical researcher who loves analyzing complex data sets in -omics research. Additionally, she likes Python and cookies. Christine completed a BSc in Biology at the Georgia Institute of Technology. She then trained at Johns Hopkins University and University of Texas Medical Branch in Biomedical Engineering and Pharmacology, respectively. Christine believes healthcare is a human right.
Hesna Bokoum
Hesna is a scholar-activist and a creative non-fiction writer. Their passions lie with expanding conversations about intersectional struggle. They attended American University, where in 2016 they challenged the administration after organizing a rapid response network based in showing up for racial justice in the DMV area after black girls were berated with bananas and a noose was left on a campus. As a scholar, they developed Black Rage at the Table; a syllabus archived at The Schomburg Center for Research in Black Culture, addressing intersections of race, gender, sexuality, and [dis]ability through critical theory and popular culture examples. Their tenacity for securing the rights of all marginalized groups from a base of black liberation is well-documented through their work and actions in working at a range of nonprofits: focused in cultural celebration and civic engagement. Currently, Hesna is based in Colorado. Hesna's passions encompass theory into accessible action for local campaigns and greater movements. Their love of culture and music, following current trends, and solidarity towards all oppressed people keeps their work fresh and relevant to those that would benefit most from their voice.
Charlane Oliver
Hailed as a "Now Generation Activist" by The Tennessean and a 2019 Woman of Influence by the Nashville Business Journal, Charlane Oliver is an award-winning community advocate, respected movement builder, public relations strategist and rising star among Music City's political scene. She is the co-founder and executive director of The Equity Alliance, a nonprofit that works to build independent political power among black voters and to end voter suppression in a state with one of the lowest voter participation rates in the nation. As a trusted voice on voting rights issues, her work has been featured in The New York Times, The Washington Post and throughout Tennessee. She has graced the coveted stage at the inaugural TEDxNashvilleWomen and has been a featured guest on various local television broadcasts and national podcasts. Her organization led a statewide coalition that registered 91,000 Black and brown Tennesseans to vote for the 2018 midterms, increased Black voter turnout by 413 percent, and was responsible for endorsing and electing the most diverse and progressive Metro Council in the city's history. Previously, Charlane served as the community liaison and communications strategist for U.S. Congressman Jim Cooper, where she led one of the most successful voter registration initiatives in Congress called Project Register. With over 15 years of professional experience in nonprofit management, civil service and communications, Charlane has garnered numerous accolades and awards, including 2019 Young Leader of the Year by the Young Leaders Council and Ella Baker "Power" Award by the Nashville NAACP. A native of Little Rock, Arkansas, Charlane has a bachelor's degree from Vanderbilt University and holds a Master of Public Administration from the University of Tennessee-Knoxville.
Selena Santiago
Selena started organizing for progressive causes shortly after serving as an Americorps Legal Advocate at an immigration legal services organization. She worked to secure legal status and stop deportations for hundreds of undocumented immigrants around Southeastern Massachusetts. Having seen first-hand how rapidly the immigration system is affected by those who hold office she decided to start organizing for candidates who vowed to put people first over corporations and special interests. Selena has held various positions on local, state, and national elections having most recently organized for Senator Elizabeth Warren's 2020 presidential campaign in Nevada and Colorado. She is excited to learn new skills with Change the Game to ensure that progressive movements are reaching and inspiring low-information and low-turnout voters in upcoming elections.
Vanessa Wilkinson
Nico Wilkinson is an organizer, poet and artist based out of Colorado Springs, CO. They are the local campaign organizer for Planned Parenthood of the Rocky Mountains. They are the founder of the Quaill Club, an intentional living community and farm for queer artists and of "Keep Colorado Springs Queer," an award-winning open mic by and for the queer community of Colorado Springs.
Alison Reenock
Alison Reenock is a Returned Peace Corps Volunteer who was serving in Thailand for the past 15 months. While she has spent the past year and half working in international development, she has experience working in political organizations and other administrative roles. Alison is very excited to enhance her skills and gain new knowledge with Change the Game.
Miriam Laeky
Miriam Laeky is a first-generation Ethiopian/Eritrean-American from Allen, TX studying Political Science and Spanish on the pre-law and honors tracks at Baylor University. Miriam began her career as a Student Fellow for Beto O'Rourke's 2018 Senate Campaign, which inspired her mom to vote for the first time since emigrating to the U.S almost 30 years ago. Since then, she has focused her advocacy on mobilizing civic engagement, representation, and equity in her Texas communities. Miriam has had the privilege of working with organizations such as the Texas Democratic Party, as a Legislative Aide for Rep. Chris Turner in the Texas Legislature, and a Communications & Press Campaign Fellow with Movement School. She serves as a Texas Civic Ambassador through the Annette Strauss Institute at UT Austin and is the founder of the Waco Civic Alliance initiative and "Seat at the Table with Miriam" on Instagram, initiatives which aim to promote representation in politics. As Shirley Chisolm once said, "If they don't give you a seat at the table, bring a folding chair". Miriam currently serves as a Campaign Fellow on Rep. Colin Allred for Congress campaign, Rep. Eddie Rodriguez for Texas Senate campaign, and Lulu Seikaly for Congress campaigns.
Shamarla McCoy
Shamarla has a background in education, law, & policy. She has worked in international human rights and civil rights campaigns focused on education and health equity in Africa, Honduras and Panama. Shamarla is a proud mother and justice advocate. She is an alum of Rutgers College and University of Maryland School of Law. In her spare time, she does consulting work in racial and gender justice for non-profit organizations. She also serves as the director of public relations for a grassroots campaign, Black Mothers In Power- focused on maternal and infant health disparities in Delaware.
Priya Aitken
Priya has a background in Industrial Engineering. She left her corporate job and now works as a volunteer leader for several non-profit grassroots political firms. She is passionate about all things data and creating stories around large amounts of raw data that is readily available. She aspires to be in a very successful data role in a political field.
Patty Yoo
Patty has been in the business field for 15+ years in the wholesale industry for licensed Harley-Davidson products. After the trade wars hurt the industry, she has been looking to transition to politics, advocacy or non-profit work. At this stage in her life, she would love to do something she's am more passionate about that gives her a sense making a real contribution to her community. Like many, she really became activated after 2016 and is the Vice Chair for Climate Reality Project OC and a board member for Asian Americans in Action.
Gina Cruz
Gina has been organizing in progressive spaces since graduating with her BA in Psychology and Women, Gender, and Sexuality Studies from the University of Richmond. She started out as a Field Organizer for Senator Kay Hagan's re-election campaign, then continued to work for various other political campaigns and non-profits before most recently working as the North Carolina Training Director for Mike Bloomberg 2020. Gina also currently serves as the Statewide Secretary for the LGBTQ Democrats of North Carolina. She is passionate about making sure traditionally disenfranchised voices such as women, young folks, LGBTQ+ folks, and People Of Color are granted a seat at the table. Gina truly believes that relational focused and data-driven campaign strategies are how meaningful change is going to be achieved. Based out of Raleigh, North Carolina, in her free time, you'll most likely find Gina baking or binge-watching Netflix with her elderly cat, Koa.
Kordell Hampton
After graduating from the University of California, Santa Barbara With a B.A in Sociology and minors in Black Studies and Philosophy, I look forward to serving in the interest of the public. During undergrad, I worked alongside other students focusing primarily on worker rights for the American Federation of State, Council, and Municipal Employees (AFCSME) 3299. While collaborating with AFSCME 3299, I worked at a phone bank to inform local union members of upcoming events, create voting polls during AFSCME elections, and devised strikes. Soon after, I accepted an internship that ranged from small tasks such as data entry and proofreading to more extensive tasks such as researching arguments and reviewing analyses. Other tasks involved conducting policy research, compiling reports from different California counties, calculating results, analyzing focus groups, and reading case studies. Since graduating, I have worked in public policy and have united with other passionate individuals to continue to improve the rights of every human being. I look forward to the new opportunities and experiences Change the Game (CtG) will endow me with.
Brent Efron
Brent graduated from Washington University in 2018 with a degree in Mechanical Engineering. Since then, he has worked as an Organizer for both the Democratic Party of Wisconsin and Warren for President.
Kenya Rice
My name is Kenya Rice. I'm a mother to a wonderful 26 year old, a business owner, a daughter to great parents, an Aunt to the coolest 3 little fellas, and the a sister to an awesome big brother and an over achieving little sister. My experiences are diversified into political consultancy, business development, non-profit development and management, fundraising, strategic planning & others. I have deployed skill sets which have enabled me to accomplish many tasks.
Eli Vizcaino
Eli started in politics in 2016 as an Organizer on the Hillary for America Campaign in Ohio. During that time Eli fell in love with the spirit of Organizing, meeting different people from different walks of life and uniting for a singular cause. After that campaign Eli went to work on JB Pritzker's Primary Race, Xochitl Torres Small's Primary Race, New Mexico For All Coordinated campaign, and Warren for President in South Carolina. Eli is looking to break into the Data side of campaigns because he believes that his experience in Field brings a unique context that will ultimately make data that much more efficient and useful in bringing about the progressive change we so desperately need in this country.
Kristen Marie Gardner
Kristen was born and raised in North Carolina, and currently lives in the city of Raleigh. Since her graduation at the University of North Carolina at Chapel Hill, Kristen has held various roles in both non-profit and political organizations. As a Case Manager for a local non-profit, Kristen became deeply aware of the need for more robust public systems, and an elimination of barriers to accessing essential social services. Driven to seek this change on a national level, Kristen decided to break into electoral politics, where she held her first position as a community organizer on the Elizabeth Warren campaign in the North Carolina primary. Kristen hopes to gain new skills and expertise in data management to support a progressive campaign, and do her part to ensure Democratic victories in 2020.
Lindsay Crouch
Lindsay lives in Massachusetts and has an eclectic background, including environmental conservation, and retail and food service. She worked over the years as a volunteer for campaigns, before being hired as a field organizer last year. Since then, her goal has been to move from field to data work, so she have been learning as many new skills as possible in the last several months. She's excited to continue that learning process in the as a member of the 2020 Change the Game Academy.
Twanna Hines
Twanna A. Hines, M.S., (she/her/femme) is founder and CEO of FUNKY BROWN CHICK, Inc. An entrepreneur and award-winning sex and relationships educator, she has appeared on CNN, NPR, Sirius, CBC (Canadian National Radio), Paris Première (French Television) and in documentary films. A Sundance Creative Change alum, she has written and performed two sold-out, critically acclaimed, one-woman theater shows. She has also written for NBC News, The Guardian, Al Jazeera, Time Out New York, Lifetime, Mashable, Nerve, New York Press, Fast Company and The Huffington Post. She has been interviewed by outlets from coast to coast, from the San Francisco Chronicle to The New York Times. She has a B.S. in sociology, cum laude, and an M.S. degree in sociology, and she attended post-graduate studies at New York University and Universiteit van Amsterdam. A tech geek, she's also had an online presence since the 90s—coding her first website from to . She is fluent in Dutch and English. Committed to reducing violence and increasing security, she is a member of the Truman National Security Project.
Cinnamon Williams
Cinnamon Williams is a graduate of Miami-Dade College where she majored in Computer Science. While at MDC, she was a Vote Everywhere Ambassador for The Andrew Goodman Foundation responsible for encouraging voters' rights and education. Her work at MDC led her to be nominated as a Delegate for College Debate 16, where she represented Miami-Dade College and the state of Florida in an initiative to hear millennial voices during the 2016 Presidential Election. After she graduated, Cinnamon became a Public Ally placed at The University of Miami Office of Civic and Community Engagement where she helped to bridge the gap between low-income students and college through education. Currently, Cinnamon is continuing her passion for politics and computer science at Engage Miami, a Miami based non-profit focused on building political power for young people in South Florida.
Yaneth Pena
Yaneth has built a career primarily in community and youth development where she has conducted various trainings for Peace Corps, 4-H Youth Development, and Leadershape. Yaneth has a BA in Political Science from North Carolina State University. A strong believer in the power of community organizing, Yaneth regularly participates and supports progressive politics and spaces. In her spare time, Yaneth can be found trying new recipes or hiking various trails in the mountains of North Carolina.
Ruben Rodriguez
Ruben Rodriguez is a UC San Diego Alumni. Ruben has been working in the progressive campaign field for over three years. He currently resides in the great state of Nevada.
Andrew James Milton
At the age of 20, Andrew left his home state of California and moved to New Zealand for University. Since then, he has lived overseas 18 out of the past 20 years, including Japan, Korea, and finally Argentina. His two decades abroad have taught him to appreciate his country's strengths and critique its flaws in the hopes that we can become a better nation. Andrew has worked in online social campaigns helping to engage and mobilize people all around the world for more than 6 years. He has worked on issues as diverse as criminal, racial and environmental justice as well as women's, LGBTQ, and animal rights. Andrew is working toward creating an equitable and inclusive America where all have the right to pursue their dreams free of discrimination and violence.
Ebony L. Hardy-Allen
Ebony Hardy-Allen is currently the Program Director for The First Coast Leadership Foundation and My Vote Project. Her passion is to see people actively civically engaged and advocating for people who feel like their voices are being ignored. I am pleased to be apart of this program.
Winston Surrey
Winston Surrey grew up in Prague and England. He came back to the states for college. Since then he's worked for Pennsylvania, Virginia, Nevada and New Hampshire. Excited to add hard data skills to my field background!
Deena A Baig
Deena has worked in NYC advertising agencies for the past 4 years, most recently as Data Lead at a marketing start-up. During that time, she's seen the insidious ways data can be used. Instead of using data to persuade people to buy stuff, Deena would like to work with organizations that use data to empower communities. Deena recently relocated from NYC to Chicago, and is spending quarantine days gardening, enjoying tabletop roleplaying games, and fostering kittens.
Gabriela Rivera
Gabriela Rivera is a seasoned campaign staffer at the local, state and national level, including Hillary for America's 2016 presidential campaign. She most recently worked at Moms Clean Air Force, where she developed and implemented the Ecomadres program aimed at engaging and empowering Latinx mothers around the issues of climate change, clean air, and toxics. She is originally from Mexico but was raised in Los Angeles, CA.
Jeanelle Sims
Jeanelle is a Southside Chicago native and resident with a passion for making a difference. She got her start in organizing in 2004, and she is an alumna of both Obama presidential campaigns. She continued her efforts in progressive spaces as a member-leader of Restaurant Opportunities Center Chicago due to her extensive background in restaurants. She's looking forward to learning more about campaign data to help organizations be great. She loves food, dancing, and traveling. Aquatic sunsets are her jam.
Amanda Bolin
Working in her hometown of Richmond, Virginia, Amanda is a data associate with New Virginia Majority. She is greatly looking forward to participating in the 2020 Data Academy to further hone her data skills in order to benefit all members of her community and the greater Virginia area. Having graduated from Smith College in 2018, Amanda looks forward to the changes that she can bring forth.
Valencia Handy
Valencia Handy is a native of Wilson, NC. A current active nurse and graduate of Fayetteville State University, Ms. Handy currently resides in Fayetteville, NC. Valencia began her organizational skills as a youth in 1997. Ms. Handy, a recent Regional Director for a phenomenal 2020 Presidential Candidate , US congressional race, and NC senate race within in last couple of years. Valencia is committed to making change and helping others amplify their voices.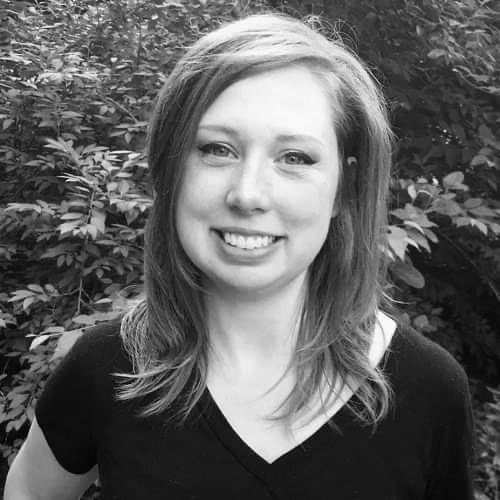 Aimee J. Dupont
Bio coming soon
Amanda Liu
Based in NYC, Amanda has experience working in operations across various social impact organizations for the past 7 years. Most recently, she was on the Warren for President campaign.
Ericka McNeal
Dr. McNeal is a native of Birmingham, AL. Ericka graduated from Ramsay High School and went on to Alabama A&M University where she received a Bachelor's of Science in Biology and magna cum laude honors. To aid in her desire to create a more equitable healthcare platform for minority and marginalized populations she then pursued a career in pharmacy at Touro University in Vallejo, California. Determined to shift the perspective of pharmacists as the traditional "drug dispenser" and advocate for pharmacy provider's role in holistic health and wellness, Ericka also pursued public health. After graduating in May of 2018 with a PharmD doctoral degree and a Master in Public Health, Ericka returned to Birmingham and began work as a Community Health Researcher for the City of Birmingham Mayor's Office of Social Justice and Racial Equity/Office of Peace and Policy. She currently serves as the Public Policy and Organizing Manager at Planned Parenthood Southeast and Southeast Advocates in Alabama. It is her hope to aid in creating a more equitable and just Birmingham for minority and marginalized individuals, and ultimately for all, create a culture of social and health equity that includes all intersectionalities, and ignite the source of empowerment in our residents to shape agents of change.
Hajrah Abdul-Rahman
Hajrah Abdul-Rahman is a recent graduate of George Mason University with a BS in Information Systems Operations Management and a minor in Business Analytics. She is passionate about the intersectionalities of data, race, economics, politics, gender, religion, and LGBTQ identities. She currently works with New Virginia Majority (NVM) as a Data Fellow where she has worked on a research project regarding NVM's previous Voter Registration programs and how to best improve future such programs. She also conducts training and assists with creating lists and universes in VAN for various programs. Through the Change the Game Data Academy program, she hopes to enhance her SQL, Excel, and VAN skills while also getting in-depth knowledge about the importance of data in progressive and political spaces.